Hey Everyone!
So
I'm not really good at casting but I loved
Infinite Days
, so I'm going to give this a fun try :-D
Book Trailer:


**And now I present you My Dream Cast:**
Alexandra Daddario

Lenah- 16, brunette long hair that falls well past her chest. Blue eyes but nowhere as blue as Rhode's. 5'7 thin but not too waifish - meat on the bones. When she was a vampire she would easily have killed you. Excellent sword fighter. Afterall she learned from Rhode and Vicken. She is British and her vampire aura makes her mysterious.
My Thoughts:
I think Alexandra definitely fits the profile of Lenah...I mean she looks like a fiecre sword fighter killer.
--



Justin- 17. Blonde, tall, adrenaline junkie. Strong features, slim nose, athlete body. Can be reckless and have trouble with authority. A go getter with a danger streak. He's handsome but that's obvious, he's also caring and passionate.
My Thoughts:
I had a hard time casting Justin because there is like so many guys that could be him. But in the end i picked Colton(plus he's on The Gates = bonus)
--
Rhode:
Ian Somerhalder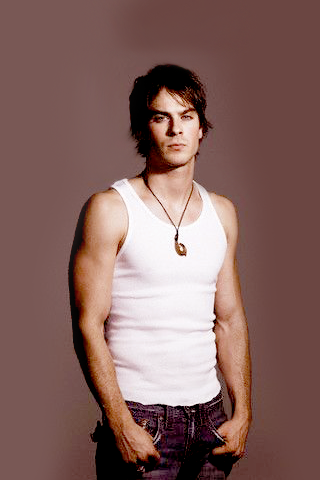 Rhode - unknown age, could be 17, could be 25. Brunette almost black hair, the bluest eyes you've ever seen. Six foot or taller. At one time a knight with the Order of the Garter. Excellent swordsman, willing to die for Lenah.
My Thoughts:
Oh yes you guys I'm going there lol Who Doesn't love Ian?! and those piercing eyes... yep he can be Rhode.
--
Vicken:
Sean Farris
Vicken- Scottish bad boy. 19 was once a soldier, brown eyes incredible fighter, better with knives than swords. Leader of Lenah's coven. Strong jaw and lean. Not bulky.
My Thoughts:
When i meet Vicken here had this mean persona but underneath all that i kind of felt like there was something vulnerable about him. He wasn't like the others. I think Sean would but an awesome Vicken! He fits the profile :D
What do you guys think...? Have you read Infinite Days? whose your dream cast?
**Rebecca is hosting a fun contest for a UK hardcover copy of Infinite Days and a Rhode-inspired necklace made by Heather Gardner or as she is known on etsy as littleredreads. Click here for more details**